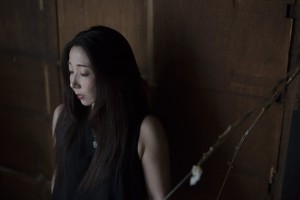 いい まゆみ
日本 兵庫県 神戸市出身
Mayumi II
Kobe, Hyogo, Japan
自然の力を感じる。自然の声を聞く。
それが私の原動力になっている。
万物は人間の知恵などが及ばない創造性に満ち溢れている。
万物に宿る魂を、その魂の震えを、生命の鼓動と鼓動の瞬間を私は捉え続けたい。
I feel the natural power. I hear natural voice.
That's my motive power.
The whole creation brims over with the creativity to which human imagination doesn't come.
I'd like to take a picture of the moment when the soul which lodges at the whole creation trembles.
Sentir la force de la nature, écouter sa voix …
Ce sont mes forces motrices.
Tout sur terre exalte d'une créativité qui dépasse la capacité humaine.
Comme le cri d'une vie qui se reflète à une mort certaine,  j'aspire à capturer l'âme qui y demeure.
contact  mariaduemaria@gmail.com
please copy for use
---
受賞歴
Prize
2018
Fine Art Photography Award 4th Nature category 2nd PRIZE WINNER
FAPA
---
2017
IPA2017 RUSSIA Nature category 2nd Category Winner
Nature: Wildlife Gold / Fine Art: Other Silver
---
2016
TOKYO INTERNATIONAL FOTO AWARDS 2016 Pets honorable mention
---
2015
Fine Art Photography Award 2015 honorable mention( Nature&Fine Art)
芦屋写真展2015ーRoad to ParisーGrand prize
MOSCOW INTERNATIONAL FOTO AWARDS 2015 Fine Art-Abstract honorable mention
---
2014
MOSCOW INTERNATIONAL FOTO AWARDS 1th Fineart:still life category 1st place winner
芦屋写真展2014ーRoad to Parisーwinning prize(2works)
---
2013
PX32013 honorable mention(1work)
IPA2013 honorable mention(2works)
---
2012
IPA2012 honorable mention(2works)
---
2011
The 11th RICOH photo contest merit award
The 51th fujifilm photo contest fotobook winning prize
---
---
■Exhibition
2017 Solo Exhibition『律ーritsuー 』 at Gallary6/Kobe
   First Action-print,press,shave,shoot,stroke- at GAKEI GIMLET SAAS/Kyoto
2015 Road to Paris at Galerie Daguerre/Paris
2015 3 photographer exhibition 『The Dark』 at Gallary4/Kobe
2015 Solo Exhibition『Withers Beautifully 』 at AIR Gallery/Osaka
2014 2 photographer exhibition 『grope』 at Gallary3/Kobe
2014 Solo Exhibition 『Décor de Paris』 at caffe NEUTRAL/Kobe
---
■Publication
・NIHON CAMERA GR DEEP WORLD special issue「be forgotten」
---